Navigation
Home
Product Catalog
Contact
About Us
Services
Shipping & Returns
Low Price Guarantee
Product Categories
Breastpumps
Breastpump Accessories and Parts
Feeding devices
Nursing Accessories
Rentals
Breastfeeding Help
Breastfeeding Help On
Help for Flat or Inverted Nipples!!
Help for Nursing Moms
Breastfeeding Info
Why is Breastfeeding So Important?
101 Benefits of Breastfeeding
What do the Scriptures Say About Breastfeeding?
Breastfeeding: It's Every Woman's Right
Mothering From The Heart
Promote Your Page Too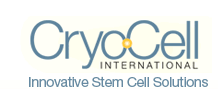 Medela Haberman Feeder Spare Parts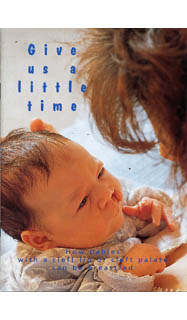 Replacement of Parts
These items are available as separate parts for replacement. It is recommended to purchase two feeders in the beginning, so you would have spare parts if one became damaged or lost. While borrowing a part from the other feeder, you could then order only the part needed and would have a working feeder until it arrived.
As a guide, we suggest that the teat and valve membrane be replaced every five weeks. Parts are worn out if: The slit in the teat has grown longer than 4mm. The valve membrane is warped and no longer sits flat on the disc.

Warning: The Haberman and Mini-Haberman Feeders are unsuitable for babies with a poor swallow reflex. Do not use the Feeders without the valve.
Haberman feeder INSTRUCTIONS for use!
These parts are not eligible for returns because they do not come prepackaged.

Regular rman
Teat

Mini Haberman
Teat



White Membrane

Yellow Collar

80ml Collection
Container

Yellow valve plate

150 ml collection Container





Bottle lid

Dome Cap



150ml Haberman Feeder
















Mini Haberman Feeder
Click on the parts below to order:
Medela Regular Haberman Teat
Medela Mini Haberman Teat
White Membrane
Yellow Collar
80ML Container
150ML Container
Dome bottle caps

Need? 80ml Haberman feeder
Mini Haberman feeder
150ml Haberman Feeder
More Info on the Medela Haberman Feeder
man
Prices on all products are as low as possible and also will include help from a trained professional. Personal emails or phone calls will always be handled by a professional lactation consultant when items are purchased with Mothering From The Heart.
Returns
All items sold with MFTH are personal care items, so if opened or used, they cannot be returned, only items in resalable condition can be returned and no returns after 30 days. Returns subject to a 10 % restocking fee plus actual shipping charges. Please contact Mothering From The Heart before sending any returns for approval.

Warranty

Contact the manufacturer directly for defective products. Breastpumps are covered by the manufacturers warranty and they will vary according to which product is purchased. Any defective products also need to be reported to us!


For questions, Contact us

Alternative Order Methods
Mail Order Form Click Here
Phone in your order - AMEX, MC, Visa, or Discovery Cards Accepted. Phone your order to: (256) 528-795