Navigation
Home
Product Catalog
Contact
About Us
Services
Shipping & Returns
Low Price Guarantee
Product Categories
Breastpumps
Breastpump Accessories and Parts
Feeding devices
Nursing Accessories
Rentals
Breastfeeding Help
Breastfeeding Help On
Help for Flat or Inverted Nipples!!
Help for Nursing Moms
Breastfeeding Info
Why is Breastfeeding So Important?
101 Benefits of Breastfeeding
What do the Scriptures Say About Breastfeeding?
Breastfeeding: It's Every Woman's Right
Mothering From The Heart
Promote Your Page Too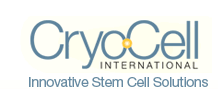 Order Nukkles Massager

Why have I added the Nukkles' massager to my breastfeeding website?
For one reason, many women that come to my site are currently pregnant and will soon be giving birth and hopefully they will desire natural childbirth. Using a massager during 'Labor' will facilitate relaxation. While in Labor with my third son, my Doula used a massager to help me through the contractions. I wish now, I would have had the Nukkles because it is the most beneficial massage I've ever experienced.

My second rational for having Nukkles on my website is because they are for babies too! Since there are benefits to infant massage, you can share this pleasure with your baby. The Snukkles are smaller than the Nukkles to accommodate the size of a baby.

My third motive for carrying this item on my site is because I love the product! I was given a free massage with the fabulous Nukkles and immediately grabbed them up to purchase without even asking the price! You can't put a price on something that gives this much pleasure! My entire family enjoys them immensely!

Nukkles retail for $24.95 and Snukkles retail for $12.95, but as with all things on my site, the price is discounted because I want you to enjoy the Nukkles too. Once you demonstrate them on a family member, you will all be hooked because they give such a satisfying massage!

Nukkles are less tiring than hand massage, so if you enjoy giving your spouse a massage, the massage can be enjoyed for much longer. Your hands and fingers are not involved in all of the kneading that can result in tiring from traditional hand massage. The smoothness and consisitancey of the Nukkles also prevent soreness or pain from the person receiving the massage, so the Nukkles are enjoyed by both the receiver and giver of Nukkle Therapy.
Nukkles are one of a kind, hand-held massage product that put the "power of massage in the palms of your hands." With its patented flex-technology, Nukkles contour to the body, allowing anyone to provide a deeply satisfying massage experience. Use Nukkles directly over clothing or on bare skin using massage oil. Either way, one touch and you'll be hooked.

Colors available: glow in the dark
Specify preference of color during order process under comments, or send an email to indicate preference. If one is not specified, you will be sent our pick!

Nukkles
Retail price: $24.95
Our price: $12.00
*Paypal accepts check payment but the products will not be shipped until the check has cleared the bank.

Questions? Contact Mothering From The Heart...
Marsha@MotheringfromtheHeart.com


Prices on all products are as low as possible and also will include help from a trained professional. Personal emails or phone calls will always be handled by a professional lactation consultant when items are purchased with Mothering From The Heart.
Returns
All items sold with MFTH are personal care items, so if opened or used, they cannot be returned, only items in resalable condition can be returned and no returns after 30 days. Returns subject to a 10 % restocking fee plus actual shipping charges. Please contact Mothering From The Heart before sending any returns for approval.
Warranty
Contact the manufacturer directly for defective products. Breastpumps are covered by the manufacturers warranty and they will vary according to which product is purchased. Any defective products also need to be reported to us!

For questions, contact Marsha Bearden at marsha@motheringfromtheheart.com.

Alternative Order Methods
Mail Order Form Click Here
Call Your Order In - We do take credit card orders by phone. MC, Visa, or Discovery Cards Accepted. Call your order (256) 528-7953