Navigation
Home
Product Catalog
Contact
About Us
Services
Shipping & Returns
Low Price Guarantee
Product Categories
Breastpumps
Breastpump Accessories and Parts
Feeding devices
Nursing Accessories
Rentals
Breastfeeding Help
Breastfeeding Help On
Help for Flat or Inverted Nipples!!
Help for Nursing Moms
Breastfeeding Info
Why is Breastfeeding So Important?
101 Benefits of Breastfeeding
What do the Scriptures Say About Breastfeeding?
Breastfeeding: It's Every Woman's Right
Mothering From The Heart
Promote Your Page Too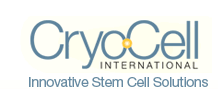 Easy Expression Bustier- with Freebies!
Included with your Bustier order:
*Detailed Instruction Sheet for Increasing your Milk supply,
* A sample of Mother's Milk Tea
An Essential Hands-free Pumping Bra
It is easy to wear and use!
To Purchase
Easy Expression Bustier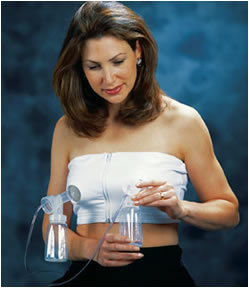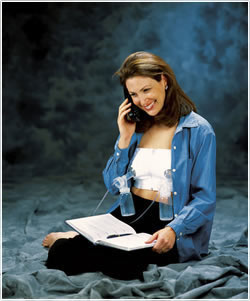 If you are a working mom or doing a lot of pumping at home, this will be a necessary investment! The Patented zip-front strapless design lets you achieve hands-free pumping effortlessly.
Read, write, talk on the phone, use a computer, eat your lunch, tend to your baby- all while pumping! Also great to use if pumping during the night!
The Easy Expression Bustier can easily and quickly be worn when you are ready to pump and used over any nursing bra. Your top can be unbuttoned for use, or lifted up from the bottom to maintain privacy during pumping.


This Easy Expression Bustier also works well with the Hands Free Whisper Wear pump. Many Mothers do not have the money to spend on an entire new bra wardrobe to go with the Whisper Wear pump and the Bustier will give a snug fit to allow for better suction.

There may be other devices to allow for hands free pumping, but none with the comfort and ease of this hassle-free Easy Expression. It is worn over your bra, so no need to purchase several as you would a bra; no rubber bands or complicated straps and hooks. Provides a snug fit to minimize leaking from the breast flanges.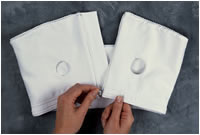 Features:
Easy to Wear & Use
Soft & Comfortable
Zip-up/Zip-front
Strapless Design
Works with Most Pumps
Machine Washable
Can be worn with our without Nursing bra
Easy Expression Hands-Free Pumping Bras Provide you with:
Stress-Free Pumping
Added Mobility
Added Privacy and /or Modesty
Comfortable Attachment of Breast Shields
Opportunity to Read, Write, Phone, etc.
Relaxation While you Pump!
Hands free to do breast massage while pumping
Available sizes- S (32-34), M (34-36) L(38-40) XL(42-44) XXL(46-48)

More complex sizing chart

| | | | | | | | | | |
| --- | --- | --- | --- | --- | --- | --- | --- | --- | --- |
| | 32 | 34 | 36 | 38 | 40 | 42 | 44 | 46 | 48 |
| AA | S | S | M | M | L | L | XL | XL | XL |
| A | S | S | M | M | L | L | XL | XL | XL |
| B | S | M | M | L | L | XL | XL | XL | XXL |
| C | M | M | M | L | L | XL | XL | XL | XXL |
| D | M | L | L | L | L | XL | XL | XXL | XXL |
| E | M | L | L | L | L | XL | XL | XXL | XXL |
| F | L | L | L | L | L | XL | XL | XXL | XXL |
| G | L | XL | XL | XL | XL | XL | XL | XXL | XXL |
| H | XL | XL | XL | XL | XL | XXL | XXL | XXL | XXL |
| I | XL | XL | XL | XL | XXL | XXL | XXL | XXL | XXL |
| J | XL | XL | XL | XXL | XXL | XXL | XXL | XXL | XXL |
Hands Free Pumping Bra
when worn over a nursing bra, simply unhook the nursing flap on your bra and expose the breast by moving the flap down or to the side. The pumping bra is then placed over the exposed breast and the pumping attachments are inserted through the holes over the nipple. This Bustier can be worn zipping from the bottom or the top- which ever makes it easier for you. These are not meant to be worn all day, but rather just while pumping breastmilk. Purchasing two will allow you to wear one while the other is being laundered. If you purchase more than one, please phone in order for a discount.
Order The Bustier

Please Click on your size to order. See above for sizing.
Order two and get free shipping! (Phone in order if purchasing two or more for free shipping)
Freebies included with your order!!
*Paypal accepts check payment but the products will not be shipped until the check has cleared the bank.

Questions? Contact Mothering From The Heart...
Marsha@MotheringfromtheHeart.com


Prices on all products are as low as possible and also will include help from a trained professional. Personal emails or phone calls will always be handled by a professional lactation consultant when items are purchased with Mothering From The Heart.
Returns
All items sold with MFTH are personal care items, so if opened or used, they cannot be returned, only items in resalable condition can be returned and no returns after 30 days. Returns subject to a 10 % restocking fee plus actual shipping charges. Please contact Mothering From The Heart before sending any returns for approval.

Warranty

Contact the manufacturer directly for defective products. Breastpumps are covered by the manufacturers warranty and they will vary according to which product is purchased. Any defective products also need to be reported to us!


For questions, contact Marsha Bearden at marsha@motheringfromtheheart.com.

Alternative Order Methods
Mail Order Form Click Here
Call Your Order In - We do take credit card orders by phone. MC, Visa, or Discovery Cards Accepted. Call your order (256) 557-5144