Navigation
Home
Product Catalog
Contact
About Us
Services
Shipping & Returns
Low Price Guarantee
Product Categories
Breastpumps
Breastpump Accessories and Parts
Feeding devices
Nursing Accessories
Rentals
Breastfeeding Help
Breastfeeding Help On
Help for Flat or Inverted Nipples!!
Help for Nursing Moms
Breastfeeding Info
Why is Breastfeeding So Important?
101 Benefits of Breastfeeding
What do the Scriptures Say About Breastfeeding?
Breastfeeding: It's Every Woman's Right
Mothering From The Heart
Promote Your Page Too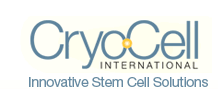 Categories: Breast Pumps | Breastpump Accessories and Parts | Nursing Accessories | Feeding devices | Rentals
Low Cost fast shipping at $6.00 regardless the size of your order for inside the US. The order will ship out the same day it is placed online if received early enough in the day.
Breast Pumps

Ameda Purely Yours Breastpump
Without Tote Bag
Medela's Advanced Pump In Style
Shoulder Bag
2012 model
Ameda Purely Yours Breastpump Carry All
Medela Advanced Pump In Style Backpack version
2012 model
Ameda Purely Yours Backpack
Medela Original Pump In Style
OUT OF STOCK
Purely Yours Ultlra
with CustomFit flange System
FreeSyle Medela Breastpump
2012 Model Hands Free Pumping
Hollister Elite Breastpump

Double Select
DISCONTINUED!
Ameda Platinum
Medela Harmony
Ameda One Hand Manual Breastpump
Medela Swing Single BreastPump
with 2-Phase Expression
Avent Isis IQ DUO-
Medela Mini Electric Breastpump
Avent Isis IQ UNO
Single Electric Breast Pump
Medela Symphony Breast Pump
Special Order Only
Avent Isis Hand Pump
(Manual Breast pump)
Lactina
PJ Comfort Standard breastpump
PJ's Comfort & Bliss Breast Pumps
Limerick PJ Bliss Breastpump
PJ's Comfort Executive Breast Pump

Hygeia Endeare Breastpump
EnJoye™ LBI Breast Pump
with Deluxe Tote Set
EnJoye™ Breast Pump
without Internal Battery
EnJoye™ Breast Pump
with Internal Battery
Lansinoh Double Electric Breastpump
Lansinoh Affinity Breastpump
with Extra set of Breastshields
Bailey Medical Nurture III
Without Tote
Whisper Wear Single Pump
Bailey Nurture III
with tote
Whisper Wear Double Pump Hands free
---
Nursing Accessories

Avent Niplette - Treatment for Flat or Inverted nipples Single Unit &Twin Pack
Supple Cups
For Treatment of Inverted
Nipples and Flat Nipples
Medela's Soft Shells for sore nipples
Soft Shells for inverted nipples

BreastMilk Savers
Milk Savers- Collect the leaking spraying breastmilk-Like Milkies Only BETTER
Easy Expression Bustier- For hands free pumping!

Lil' Something Travel Nursing Pillow

Bosom Baby Nursing Pillow
Medela's
TenderCare Lanolin 2oz

TenderCare Lanolin .30 oz



MotherLove's
Nipple Cream
Washable Bra Pads
Disposable Bra Pads
Flexi shield / Flexishield
More Milk Special Blend with Goats Rue
More Milk Herbal Capsules to Increase Milk Production
LilyPadz - No pads! Inhibits leaking breastmilk
Go Braless!


SheShells
Inhibits
Leaking Breastmilk- See Lilypadz
Supple Cups


Soothies - Relieves sore Nipples
Quick Clean Wipes
Quick Clean Micro- Steam Bags
Avent Bottle Brush
Baby K'Tan
Baby Sling: Sling Ezee
Baby Sling: OTSBH
Medela Contact Nipple Shield
Avent Nipple Protector
Medela Nursing Stool- Special order
Convertible Nursing Footrest
Nursing bras
Nurse & Glow- coming soon
Hip Helper Diaper Bag
Womanly Art of Breastfeeding

#1 Recommended book for nursing moms
Lansinoh 2 oz tube
Baby Sling: OTSBH
Arms Reach Co-Sleeper
---
Feeding devices

Medela Supplemental Nurser - Bisphenol A (BPA) Free
SpecialNeeds feeder 80ml


Bisphenol A (BPA) Free
Starter Supplemental Nurser (SNS) Bisphenol A (BPA) Free

Bisphenol A (BPA) Free
SpecialNeeds feeder 150 ml feeder

Please call if you wish to order the 8oz Special Need Feeder

Avent Microwave Sterilizer
Mini SpecialNeeds feeder

Bisphenol A (BPA) Free
Avent Via
SpecialNeeds feeder Replacement Parts


Avent Magic Trainer Cups Or
Toddler Spouts to fit Avent bottles
Bisphenol A (BPA) Free
Adiri Nurser: Breastbottle
Baby Scales- from newborn to toddler- 10 year warranty
Mother's Milk Tea- Free sample with purchase of Breastpump
Medela Supplemental Nurser

Bisphenol A (BPA) Free

Hazelbaker Finger Feeder

Bisphenol A (BPA) Free
---
---