Navigation
Home
Product Catalog
Contact
About Us
Services
Shipping & Returns
Low Price Guarantee
Product Categories
Breastpumps
Breastpump Accessories and Parts
Feeding devices
Nursing Accessories
Rentals
Breastfeeding Help
Breastfeeding Help On
Help for Flat or Inverted Nipples!!
Help for Nursing Moms
Breastfeeding Info
Why is Breastfeeding So Important?
101 Benefits of Breastfeeding
What do the Scriptures Say About Breastfeeding?
Breastfeeding: It's Every Woman's Right
Mothering From The Heart
Promote Your Page Too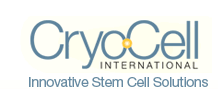 Order 80ml Medela Haberman Feeder
In cases of severe feeding problems, the Haberman Feeder offers an alternative to spoons, enlarged and /or extra holes in bottle nipples, and nasogastric tubes. It is so effective and easy to use that it can change feeding sessions from difficult or traumatic into a pleasurable activity for health care professionals, parents and babies. Special design features make the Haberman Feeder uniquely responsive to the baby's nursing efforts. The slit-valve in the teat regulates milk flow from zero to maximum, depending on its orientation in the baby's mouth. As milk is drawn out of the teat by even the slightest action of the baby's tongue and gums, air enters the bottle at the same rate through an inlet groove in the disc. Consequently, there is no turbulence. Milk flows in only one direction - from bottle to teat. The reservoir always remains full, and none of the baby's effort is wasted.
If the baby cannot nurse at all, or needs a little help, the health care professional or mother can squeeze and release a limited amount of milk - 1.25 ml (about ¼ teaspoon) - from the reservoir into the baby's mouth.

Special instructions accommodate the feeder, so please read carefully. The instructions are also available on the link below.
Haberman feeder INSTRUCTIONS for use!

The laser cut opening on the teat should not have cleaning instruments forced through the slit because damage could occur. Once a day sterilizing is recommended for the teat and this can be done easily and quickly with Medela's Micro-Steam sterilizing bags in only three minutes in the microwave oven.


Warning: The Haberman and Mini-Haberman Feeders are unsuitable for babies with a poor swallow reflex. Do not use the Feeders without the valve.

UK & Canada's shipping price will be the same as the US for one or two feeders, but will ship Airmail. If you prefer Global Priority or Express Mail, please contact us for pricing. Purchasing more than two feeders will cost more for shipping outside the US.

Retail price: $34.60
$27.00