Navigation
Home
Product Catalog
Contact
About Us
Services
Shipping & Returns
Low Price Guarantee
Product Categories
Breastpumps
Breastpump Accessories and Parts
Feeding devices
Nursing Accessories
Rentals
Breastfeeding Help
Breastfeeding Help On
Help for Flat or Inverted Nipples!!
Help for Nursing Moms
Breastfeeding Info
Why is Breastfeeding So Important?
101 Benefits of Breastfeeding
What do the Scriptures Say About Breastfeeding?
Breastfeeding: It's Every Woman's Right
Mothering From The Heart
Promote Your Page Too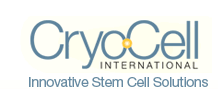 Medela Advanced Pump In Style!
New 2011 Models
Extended Warranty Available
Low price guarantee!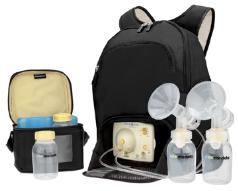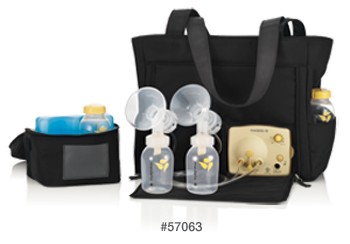 Medela Advanced Pump in Style Backpack & Medela Advanced Pump in Style On The Go Tote

To order: Please call us as the prices can't be listed online. We will send you a link to pay or you may pay over the phone with credit card.

Purchase an extended warranty for your breastpump- up to three years!
Click here for details


Call or email for pricing and ordering: Contact us
FREE GROUND SHIPPING INSIDE THE US
Low price guarantee!

The only electric retail pump with breakthrough Natural Expression™ pumping for maximum milk flow. First researched and developed for hospital Breastpumps, Natural Expression is an advanced pumping pattern that mimics a baby's nursing rhythm by pumping in two distinct modes.

Shoulder Bag is very stylish and has room to add extra essentials for pumping.
Pump In Style® Advanced - On-the-go Tote

Pump In Style Advanced is a daily use breastpump designed for moms who pump several times a day. All Pump In Style Advanced breastpumps offer portable convenience for quiet, discreet pumping anywhere.

What is 2-Phase Expression® technology?
Through research, Medela learned that there are two distinct phases of how babies breastfeed. The Stimulation Phase is fast and light sucking to start milk flowing followed by the Expression Phase, slow and stronger sucking to deliver more milk faster. Pump In Style Advanced breastpumps have exclusive 2-Phase Expression technology that mimics a baby's natural nursing pattern.

Notice to current Pump In Style Advanced Users: To avoid damaging transformer (A/C adapter) and cord, do NOT wrap cord around transformer when storing it and do not unplug cord from wall by pulling on cord.

Pump In Style® Advanced - On-the-go Tote
Model: 57063

Features and Benefits

Daily use · double pump · electric
Adjustable speed/vacuum dial lets mom choose her most comfortable setting.
Removable PVC-free cooler bag with contoured ice pack keeps milk cool for up to 12 hours.
Battery pack lets mom pump anywhere, anytime. (Optional 9V vehicle lighter adapter available).
More milk in less time with 2-Phase Expression® technology when pumping at Maximum Comfort Vacuum™.
Everything included in an attractive microfiber tote for fast and easy pumping.
Helpful storage pockets for organization.
Convenient integrated work surface for mom.
Double pumping kit includes PersonalFit™ breastshields.
IMPORTANT: This product is a single user item. Use by more than one user may pose a health risk, performance questions, and voids the warranty.
All parts that come into contact with breastmilk are BPA-free.

What's Included

Convenient microfiber tote bag
Battery pack (8AA batteries not included)
Removable cooler carrier
4 - 5 oz breastmilk bottles, lids & travel caps
Wide base, slow-flow nipple
2 - 24 mm PersonalFit™ breastshields
2 valves
4 membranes
Contoured ice pack
Breastfeeding Information Guide
Instructions



The European designed backpack for hands-free convenience
Easy Portability for Moms on the Go



The breastpump backpack designed with moms' input for maximum style and comfort. Roomy compartments hold all your pumping and personal needs. Leaves your hands free for your baby, when commuting, traveling or shopping.
Medela Pump In Style Advanced Backpack Traveler model:

Stylish backpack contains everything you need to pump
Ergonomic padded and adjustable straps provide additional comfort
Customized pumping with adjustable speed and vacuum control
Removable motor and collapsible interior for greater versatility
Battery Pak for pumping anywhere, anytime
Highest Performing Retail Pump Available
All Pump in Style Breastpumps offer:
Proven performance to stimulate and sustain breastmilk supply with daily use
Portable convenience offers discreet pumping anywhere
Customized pumping with adjustable speed and vacuum control
Full-time, electric double or single pumping
Stylish bags containing everything you need to pump, store and cool breastmilk
4 breastmilk containers and lids and 2 container stands
Battery Pak for pumping anywhere, anytime
Versatile manual pumping option
Full-year warranty on motor; 90 days on other components through manufacturer
The items listed below are Included with a breastpump purchase from 'Mothering From The Heart' while supplies last:

*A Detailed Instruction Sheet for Increasing Your Milk Supply
*Sample of Mothers' Milk Tea
*Sample of Disposable Bra Pads
*Sample of Purelan or Lansinoh Ointment
*Brochure on the Benefits of Breastfeeding
*The Nursing Mom's Shopping List
PLUS
*Medela Instruction sheets for:
*Collection & Storage of Breastmilk for normal newborns
*Sore Nipple Management
*Working & Breastfeeding
*Breast Engorgement-prevention & treatment
*Buying or Borrowing Pre-owned Breastpumps
*Cleaning and caring for your breastpump
*Brochure on the Easy Expression Bustier for hands free pumping
to pump hands free with the Pump In Style?
Click here to Order the Easy Expression Bustier!
This will allow you to pump while talking on the phone, writing, eating lunch, typing at your computer, reading, tending to your baby! (I have even used it while driving.) A must have for the Pump In Style!!!

Will you be pumping in your car? Click here to purchase a vehicle adapter?



Need to add Micro-Steam bags to your order? These will allow you to quickly sterilize your breastpump parts in the microwave in three minutes. They do not come sterile inside your sealed pump and will need to be sanitized before the first use. Click here to order.
The Pump In Style is a single user product. Use by more than one person may present a health risk and voids the warranty.


FREE GROUND SHIPPING INSIDE THE CONTINENTAL US
Due to Medela's distribution policy for all of their retailers, we are not allowed to list prices or have 'buy it now' buttons on our site for internet sales of the Pump In Style, but if you are interested in this item, please email or phone 256-557-5144 to place the order.

We are allowed to list prices and have 'buy it now' buttons for all other items and pumps.

Retailers selling online that do not adhere to their policy by listing their prices and have buy it now buttons may have their contract with Medela terminated, so if you purchase your pump from them, the warranty could be void. You may need to phone Medela to discuss this risk.
Make sure you are purchasing from an Authorized Dealer with Medela Inc. for full warranty. Click here to view Mothering From The Heart listed as an Authorized Dealer. *Our zip code is 35962*
Instructions for the Advanced Pump In Style
Collect breastmilk at work or during other absences from the baby.


Maintain a milk supply if breastfeeding is temporarily interrupted.


Relieve engorgement with single pumping. Single pumping with simultaneous massage is helpful to relieve engorgement.


Pump In Style® Advance Breastpump Assembly and Use


1
Make sure breastshield and connector are securely attached.


2
Snap membranes onto valves until membranes lie completely flat.

*Be sure to separate membranes & valve heads when cleaning and completely dry prior to assembly.


3
Push assembled valve & membrane onto breastshield assembly.

4
Screw the container onto the breastshield or use disposable CSF™ Collection, Storage & Freezer Bags.
5
Insert hard clear adapter ends of tubing into openings in breastshield assemblies.

6
Insert other ends of tubing into ports on diaphragm cap. To remove tubing, pull straight out of tubing ports; do not wiggle tubing or pull at an angle.
7
If single pumping: insert yellow plug
into one of the single pumping ports, indicated by Pumping Icon.
8
If double pumping: insert yellow
plug into the double pumping port,
indicated by double pumping icon.

9
Plug the metal fitting on end of
transformer or Battery Pak cord into power jack on breastpump. Plug the transformer into a standard electrical outlet.
10
Center breastshields over your nipples.

IMPORTANT: Do not tilt or overfill containers when pumping. Take care not to kink tubing(s) while pumping.
11
Switch on Pump In Style Advanced and begin Let-Down Phase. Adjust speed by turning the Speed Select Switch clockwise to a cycling speed most comfortable for you.
12
After two minutes, the Let-Down Phase will automatically change to the Expression Phase. If let-down/milk flow is achieved prior to automatic switchover in two minutes, gently press the let-down button and the pump will immediately change to the Expression Phase.


Tip: Once you are finished pumping; unplug tubing from back of breastshield prior to setting down bottles.

Important Note:

If you experience discomfort, contact your lactation professional as you may need a larger breastshield or other lactation advice.




To locate a Breastfeeding Specialist in your area, call 1-800-TELL YOU or visit our

Breastfeeding National Network

webpage.
Troubleshooting
If There Is Low or No Suction

1. Make sure all connections of the kit and breastpump are secure.

2. Make sure the port plug is placed into either the single or double pumping station.

3. Make sure white membrane is laying flat against the yellow valve head. Check that the yellow valve head is clean and not damaged. Refer to the assembly instructions.

4. Make sure the diaphragm cap or faceplate on the front of the breastpump fits evenly and securely.

5. Make sure the ends of the tubings are fit securely into the backs of the breastshields and into the ports on the diaphragm cap or faceplate.

Other concerns

6. Take care not to kink tubing(s). If milk is seen backing up into tubing, check that tubing is not kinked or pinched.

7. If you experience discomfort while pumping contact a breastfeeding specialist. You may be more comfortable with a PersonalFit™ or SoftFit™ Breastshield.

Will you be using your breastpump without access to water for cleaning between use? Click here for a suggestion that other moms find helpful!!!
Click here for the Advanced Pump In Style Shoulder Bag
Click here for the Advanced Pump In Style Traveler
Click here for the Original Pump In Style New 2005 Updated Model
*Paypal accepts check payment but the products will not be shipped until the check has cleared the bank.
Questions? Contact Mothering From The Heart...
Marsha@MotheringfromtheHeart.com


Prices on all products are as low as possible and also will include help from a trained professional. Personal emails or phone calls will always be handled by a professional lactation consultant when items are purchased with Mothering From The Heart.
Returns
All items sold with MFTH are personal care items, so if opened or used, they cannot be returned, only items in resalable condition can be returned and no returns after 30 days. Returns subject to a 10 % restocking fee plus actual shipping charges. Please contact Mothering From The Heart before sending any returns for approval.
Warranty
Contact the manufacturer directly for defective products. Breastpumps are covered by the manufacturers warranty and they will vary according to which product is purchased. Any defective products also need to be reported to us!

For questions, Contact us

Alternative Order Methods
Mail Order Form Click Here
Call Your Order In - We do take credit card orders by phone. MC, Visa, or Discovery Cards Accepted. Call your order (256) 557-5144