Navigation
Home
Product Catalog
Contact
About Us
Services
Shipping & Returns
Low Price Guarantee
Product Categories
Breastpumps
Breastpump Accessories and Parts
Feeding devices
Nursing Accessories
Rentals
Breastfeeding Help
Breastfeeding Help On
Help for Flat or Inverted Nipples!!
Help for Nursing Moms
Breastfeeding Info
Why is Breastfeeding So Important?
101 Benefits of Breastfeeding
What do the Scriptures Say About Breastfeeding?
Breastfeeding: It's Every Woman's Right
Mothering From The Heart
Promote Your Page Too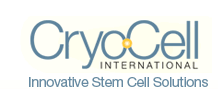 The Womanly Art of Breastfeeding- 7th Edition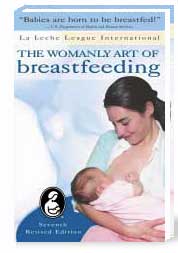 ORDER NOW!
Comes with free Mother's Minder Bracelet, Mother's Milk Tea sample and one disposable bra pad sample

This is the #1 recommended book for nursing moms. If you have not enrolled in a breastfeeding class taught by an IBCLC, I strongly recommend this book!
New in this edition:
Current research on unique aspects of human milk
New explanations of how the breast makes milk
New photos and stories
Details about effective positioning and latch-on
Suggestions for using herbs and medications to increase milk supply
Use of nipple shields and breast compression to assist babies with problems
New information on tandem nursing and breastfeeding after breast reduction surgery
Simplified breakdown of components in human milk
Lists of supportive organizations and Web sites for parents
Softcover, 480 pages

Price: $16.95

(Shipping will be more expensive for this item if you are outside the US)

Prices on all products are as low as possible and also will include help from a trained professional. Personal emails or phone calls will always be handled by a professional lactation consultant when items are purchased with Mothering From The Heart.

Returns
All items sold with MFTH are personal care items, so if opened or used, they cannot be returned, only items in resalable condition can be returned and no returns after 30 days. Returns subject to a 10 % restocking fee plus actual shipping charges. Please contact Mothering From The Heart before sending any returns for approval.
Warranty
Contact the manufacturer directly for defective products. Breastpumps are covered by the manufacturers warranty and they will vary according to which product is purchased. Any defective products also need to be reported to us!
For questions, Contact us
Alternative Order Methods
Mail Order Form Click Here
Phone in your order - AMEX, MC, Visa, or Discovery Cards Accepted. Phone your order to: (256) 557-5144