Navigation
Home
Product Catalog
Contact
About Us
Services
Shipping & Returns
Low Price Guarantee
Product Categories
Breastpumps
Breastpump Accessories and Parts
Feeding devices
Nursing Accessories
Rentals
Breastfeeding Help
Breastfeeding Help On
Help for Flat or Inverted Nipples!!
Help for Nursing Moms
Breastfeeding Info
Why is Breastfeeding So Important?
101 Benefits of Breastfeeding
What do the Scriptures Say About Breastfeeding?
Breastfeeding: It's Every Woman's Right
Mothering From The Heart
Promote Your Page Too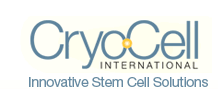 Treatment for inverted nipples or flat nipples.
Order Avent Niplette
Single Unitor Twin Pack
Product support from an RN/ IBCLC with extensive experience with the Niplette for over 16 years

Order a Twin Pack if you need to treat both nipples-
Discreet Packaging- This item is always shipped discreetly and the company name will not be on the shipping label. If you order outside the US, we put 'beauty product' on the Custom's Label. Your credit card statement will not show purchase from Mothering From The Heart. Only MFTH will show on your credit card statement. For your privacy in shipping, we remove the device from the retail box.
Included with order: Free unit dose packet of nipple ointment which helps the device to stay in place plus travel storage case. (The free ointment will last one to two weeks) If you wish to add extra, see options on the drop down menu.)
For the optimal results with this product, we recommend the 'Complete Inverted Nipple Kit'- This comes with everything you will need for treatment. The Avent Niplette Twin Pack , Twin Pack Protective Coverings, full container of Nipple Ointment, and the Maintenance Kit.
Replacement Parts for the Niplette