Navigation
Home
Product Catalog
Contact
About Us
Services
Shipping & Returns
Low Price Guarantee
Product Categories
Breastpumps
Breastpump Accessories and Parts
Feeding devices
Nursing Accessories
Rentals
Breastfeeding Help
Breastfeeding Help On
Help for Flat or Inverted Nipples!!
Help for Nursing Moms
Breastfeeding Info
Why is Breastfeeding So Important?
101 Benefits of Breastfeeding
What do the Scriptures Say About Breastfeeding?
Breastfeeding: It's Every Woman's Right
Mothering From The Heart
Promote Your Page Too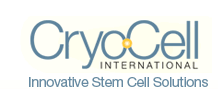 Helpful Suggestions for the Avent Niplette
Many women have found that when using the Avent Niplette, it will stay on much easier with the use of a specific kind of Shells for sore nipples, They are worn over the Niplette inside the bra and will allow for more discreet use of the Avent Niplette. With tighter clothing, the Niplette can show through, but the Shells give a more rounded appearance.
The Avent Niplette can also have a tendency to dislodge easily on some people and the Breast Shells help to keep the Niplette in place. They work very well when the device is worn while sleeping. Not everyone will have difficulty keeping the Avent Niplette on, but if you find it comes off and needs reapplying often, then the Shells may help.
The Breast Shells for inverted nipples and other shells for sore nipples may not work as well because the opening is smaller and will be difficult to position over the Avent Niplette. Using a small amount of ointment on the nipple before applying the Niplette will help with the elasticity of the nipple, aid in creating a better seal, and provide for greater comfort. (Avent discourages the use of petroleum based products on the nipple while wearing the Niplette.)
When wearing the Avent Niplette for the first time, please start out with minimal suction and gradually increase over time and wear for a few hours and build up the time you are wearing it. Some women have had tenderness from wearing extended periods the first time and from using too strong of suction.
If the Avent Niplette has been worn as directed and the desired results have not been obtained by three months, then permanent correction may not be possible. It is not designed to be worn longer than three months. It may be used from time to time to keep the results if your nipple has a tendency to retract again.
When you do obtain the results that you are wanting from the Avent Niplette, do not discard the product because there may be occasions that it will need to be used again.
To order Niplette via internet
To order Niplette by phone or mail