Navigation
Home
Product Catalog
Contact
About Us
Services
Shipping & Returns
Low Price Guarantee
Product Categories
Breastpumps
Breastpump Accessories and Parts
Feeding devices
Nursing Accessories
Rentals
Breastfeeding Help
Breastfeeding Help On
Help for Flat or Inverted Nipples!!
Help for Nursing Moms
Breastfeeding Info
Why is Breastfeeding So Important?
101 Benefits of Breastfeeding
What do the Scriptures Say About Breastfeeding?
Breastfeeding: It's Every Woman's Right
Mothering From The Heart
Promote Your Page Too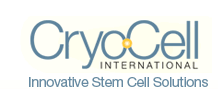 Order the AVENT ISIS IQ UNO™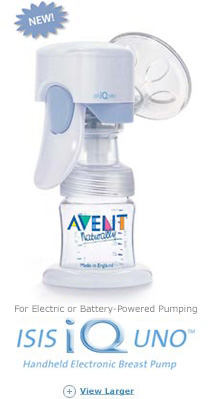 CLICK TO ORDER
Pump demonstrations available for local clients- call for an appointment!
Now the favorite hand pump is available in a single electric pump!!
AVENT took everything women loved about the classic ISIS – the soft petal massager and fingertip sensitive control that makes it feel so gentle, natural and comfortable, almost like your baby suckling - and added an iQ – an electronic brain. The result – an ultra-quiet, intelligent twin electronic pump which, unlike ALL others, gives you infinitely variable control at your fingertips – on the breast, where you need it.

Avent Isis IQ Breast Pumps are the first to be designed with an iQ...an electronic memory that learns from you! Isis iQ DUO and Isis IQ UNO are the most personal electronic breast pumps you will ever own. both feature the advanced Isis IQ technology, which instantly responds and adapts to each pumping session, and are also designed to give you the ultimate in comfort and convenience.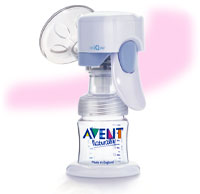 Plan to use ISIS iQ UNO™:
When you want the advanced ISIS iQ technology, in a mini, portable pump
For battery-powered or electric single pumping
When traveling or back-to-work pumping
To express milk for missing feedings
To relieve engorgement
ISIS iQ UNO™ the only handheld with an iQ...an electronic memory that automates and continues your personal pumping rhythm. ISIS iQ UNO™ does all the work, yet it feels like your gentle touch.
You begin by manually pumping, then ISIS iQ UNO™ learns and automates your personal pumping rhythm.

Enjoy the precise comfort of advanced ISIS iQ technology... in a mini-sized pump!
ISIS iQ UNO™ is the first of its kind: a high- performance handheld electronic breast pump that learns from you.
Electronic Memory learns your pumping rhythm
Let-down Massage Cushion™ works gently and naturally
Infinitely Variable Control so pumping always feels comfortable
Ultra Quiet, Powerful Motor for fast, effective pumping
Infinitely Variable Control over suction, speed and rhythm
Patented Battery Booster for uninterrupted pumping performance
Battery Reserve Indicator flashes when enough power remains for one more pumping session
Safe and Hygienic Design protects milk against contamination and germs


The soft Let-down Massage Cushion™ gently stimulates the area around your breast, working quickly and naturally. The massage is combined with an effective vacuum that maintains the same consistent vacuum as breastfeeding and draws the milk gently, yet effectively from your breast. You enjoy infinite variable control over suction, speed and rhythm, so pumping feels precisely comfortable.
ISIS iQ UNO™ is effective, gentle and designed to be totally portable: the mini, ultra quiet motor weighs approximately 6 ounces. You can use it as an electric or battery-powered pump. If needed, you can easily convert it into the manual ISIS Breast Pump.
Plus, ISIS iQ UNO™ is designed with extra conveniences that make pumping easier on you. The Patented Battery Booster ensures that you get maximum pumping performance, and pumping is uninterrupted even when batteries are low. The Battery Reserve Indicator flashes when there is enough battery power for approximately one more pumping session.
Avent ISIS iQ UNO™ comes with:
1 ISIS Breast Pump
iQ UNO Control Handle
Manual breast pump parts
One 125ml/4oz and one 260ml/9oz breast milk storage container
1 extra soft anti-colic teat
Battery pack and mains power lead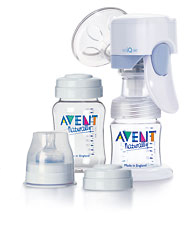 The items listed below are Included with a breastpump purchase from Mothering From The Heart:

*One Quick Clean Micro-Steam Bag good for 20 uses
*Sample of Mothers' Milk Tea
*Sample of Disposable Bra Pads
*Sample of Purelan or Lansinoh Ointment
*Breastmilk Storage Guidelines Magnet
*Sample of Quick Clean Wipes
*Brochure on the Benefits of Breastfeeding
*The Nursing Mom's Shopping List
PLUS
* Instruction sheets for:
*Collection & Storage of Breastmilk for normal newborns
*Sore Nipple Management
*Working & Breastfeeding
*Breast Engorgement-prevention & treatment
*Buying or Borrowing Pre-owned Breastpumps
*Brochure on the Easy Expression Bustier for hands free pumping
The Isis IQ can cycle at more variable speeds than any other pump on the market. Because it is controlled by your programming, you can go as slow as 20 times per minute to hold the breast longer during the let down reflex and as fast 160 times or greater to elicit the let down.

The Isis petal massager inserts for the pump are the standard 24mm size. If a larger flange size is needed, the inserts can be removed to allow a 27mm size. Avent is looking into making larger flange sizes, but at this time only two sizes can be used for pumping.

All breastpumps purchased with MFTH include a free 20 minute phone or email 'Lactation Consult' from a board certified lactation consultant if needed. Product support is available at anytime.
Retail price: 149.99
Sale price: $130.00
Click here if you prefer the Isis IQ Duo for double pumping

Avent VIA Breastmilk Storage Kit
*Paypal accepts check payment but the products will not be shipped until the check has cleared the bank.

For questions, Contact us



Prices on all products are as low as possible and also will include help from a trained professional. Personal emails or phone calls will always be handled by a professional lactation consultant when items are purchased with Mothering From The Heart.
Returns
All items sold with MFTH are personal care items, so if opened or used, they cannot be returned, only items in resalable condition can be returned and no returns after 30 days. Returns subject to a 10 % restocking fee plus actual shipping charges. Please contact Mothering From The Heart before sending any returns for approval.

Warranty

Contact the manufacturer directly for defective products. Breastpumps are covered by the manufacturers warranty and they will vary according to which product is purchased. Any defective products also need to be reported to us!

For questions, Contact us


Alternative Order Methods
Mail Order Form Click Here
Call Your Order In - AMEX, MC, Visa, or Discovery Cards Accepted. Phone your order to: (256) 557-5144