Navigation
Home
Product Catalog
Contact
About Us
Services
Shipping & Returns
Low Price Guarantee
Product Categories
Breastpumps
Breastpump Accessories and Parts
Feeding devices
Nursing Accessories
Rentals
Breastfeeding Help
Breastfeeding Help On
Help for Flat or Inverted Nipples!!
Help for Nursing Moms
Breastfeeding Info
Why is Breastfeeding So Important?
101 Benefits of Breastfeeding
What do the Scriptures Say About Breastfeeding?
Breastfeeding: It's Every Woman's Right
Mothering From The Heart
Promote Your Page Too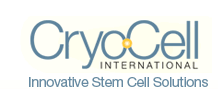 Order Whisper Wear Collection & Storage Bags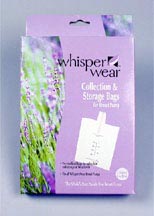 100 count


Whisper Wear Collection Bags hold motherís breast milk expressed using the Whisper Wear Breast Pump. Durable enough for refrigeration or freezing, each sterile, 4 oz. bag has both oz. and cc markings. No-Spill feature allows you to handle the bag, or even lay it down, without fear accidental spillage prior to sealing. Easy, tear away spout opening and quick tape closure. The Collection Bag, along with the Breast Cup, Stem and Valve, creates a closed environment for pumping directly into the Collection Bag without encountering room air contaminants.

Can be used with other pumps as well. Use a funnel to transfer breastmilk for storage in the freezer. Much cheaper than other breastmilk collection bags!!!
Designed to work with all Whisper Wear Pumps
Sterile Bag collects directly from sealed system for contaminant free milk
Patented No-Spill feature prevents accidental spills
Tape closure with space to write Name, Date, Time
Will you be using your breastpump without access to water for cleaning between use? Click here for a suggestion that other moms find helpful!!!
OUT OF STOCK!
$17.99
CURRENTLY OUT OF STOCK!

WW Double Breastpump
WW Single Breastpump
WW Collection 100 CT Bags
Stems & Valves
AC Adapter
Vehicle adapter
Rechargeable Batteries
Breast Cups
Quick Clean Wipes
*Paypal accepts check payment but the products will not be shipped until the check has cleared the bank.
Questions? Contact Mothering From The Heart...
Marsha@MotheringfromtheHeart.com


Prices on all products are as low as possible and also will include help from a trained professional. Personal emails or phone calls will always be handled by a professional lactation consultant when items are purchased with Mothering From The Heart.
Returns
All items sold with MFTH are personal care items, so if opened or used, they cannot be returned, only items in resalable condition can be returned and no returns after 30 days. Returns subject to a 10 % restocking fee plus actual shipping charges. Please contact Mothering From The Heart before sending any returns for approval.
Warranty
Contact the manufacturer directly for defective products. Breastpumps are covered by the manufacturers warranty and they will vary according to which product is purchased. Any defective products also need to be reported to us!

For questions, contact Marsha Bearden at marsha@motheringfromtheheart.com

Alternative Order Methods
Mail Order Form Click Here
Call Your Order In - We do take credit card orders by phone. MC, Visa, or Discovery Cards Accepted. Call your order (256) 557-5144