Navigation
Home
Product Catalog
Contact
About Us
Services
Shipping & Returns
Low Price Guarantee
Product Categories
Breastpumps
Breastpump Accessories and Parts
Feeding devices
Nursing Accessories
Rentals
Breastfeeding Help
Breastfeeding Help On
Help for Flat or Inverted Nipples!!
Help for Nursing Moms
Breastfeeding Info
Why is Breastfeeding So Important?
101 Benefits of Breastfeeding
What do the Scriptures Say About Breastfeeding?
Breastfeeding: It's Every Woman's Right
Mothering From The Heart
Promote Your Page Too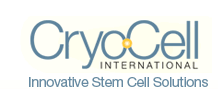 How To Be Born Again
1. ACCEPT GOD'S WORD: THAT HE LOVES YOU AND WANTS TO GIVE YOU AN ABUNDANT LIFE. "For God so loved the world, that He gave His only begotten Son, that whosoever believeth in Him should not perish; but have everlasting life." (John 3:16). "I am come that they might have life and that they might have it more abundantly." (John 10:10).
2. ACCEPT GOD'S WORD: THAT YOU ARE A SINNER: THAT THIS SEPARATES YOU FROM GOD: THAT YOU MUST TRULY REPENT, or "turn away" from sin. "For all have sinned and come short of the glory of God." (Rom. 3:23). "For the wages of sin is death: but the gift of God is eternal life through Jesus Christ our Lord." (Rom. 6:23). "The lord is not willing that any should perish, but that all should come to REPENTANCE." (2 Peter 3:9)
3. ACCEPT GOD'S WORD: THAT THE SHED BLOOD OF JESUS IS GOD'S ONLY PROVISION FOR MAN TO GET RID OF SIN. "...the blood of Jesus Christ his Son cleanseth us from all sin." (I John 1:7). "But God commendeth His love toward us, in that while we were yet sinners, Christ died for us." (Romans 5:8).
4. ACCEPT GOD'S WORD: THAT JESUS CHRIST IS OUR ONLY CONTACT WITH GOD. "Jesus saith unto him, I am the way, the truth and the life; no man cometh unto the Father, but by me." (John 14:6). "For there is one God, and one mediator between God and man, the man Christ Jesus." (I Timothy 2:5).
5. RECIEVE JESUS CHRIST AS SAVIOR AND LORD BY YOUR PERSONAL INVITATION. "But as many as received him, to them gave he the power to become the sons of God." (John 1:12). "Behold I stand at the door and knock; If any man hear my voice, and open the door, I WILL COME IN TO HIM..... ( Christ speaking in Revelation 3:20).
HOW TO BECOME STRONG IN THE LORD
THANK THE LORD EVERY DAY FOR SAVING YOUR SOUL -- Jesus said, "...He that loveth me shall be loved of my Father, and I will love him, and will manifest myself to him." (John 14:21). Expect a change in your life!
WITNESS-- Tell someone at every opportunity what you have done--that you have accepted Christ as your personal Savior. This is very important. If you truly love Jesus, you will want to tell others about Him, and He will "manifest" Himself to you. Read Romans 10:9-10. "That if thou shall confess with thy mouth the Lord Jesus, and shalt believe in thine heart that God hath raised him from the dead, thou shalt be saved."
ASK GOD to fill you with the Holy Spirit that you might be a powerful witness in every phase of your life-- "But ye shall receive power after that the Holy Ghost is come upon you ; and ye shall be witnesses unto me--" (Acts 1:8).
"If ye then being evil, know how to give good gifts unto your children; how much more shall your heavenly Father give the Holy Spirit to them that ask Him?" (Luke 11:13).
READ GOD'S WORD EVERY DAY-- You are a new born babe in Christ-- you need food--it comes from God's Word. Start by reading the Gospel of John over three times. Put yourself in the place of Nicodemus! The Bible will have new meaning to you now.
PRAY-- Take time every day to kneel down and pray and praise His name. Talk to God-- out loud--just as you would to another person, and in the name of Jesus.
SEEK THE FELLOWSHIP OF OTHER BORN AGAIN CHRISTIANS-- you will grow strong in the fellowship. By studying and praying together you will be drawn into the meat of God's Word. You will be able to resist sin and receive the "Abundant Life."
Write for other deeper life tracts
RHEMA PUBLICATIONS
P.O. Box 24611,
Lyndhurst, Ohio 44124
copyright 1972
(216) 283-2030