Navigation
Home
Product Catalog
Contact
About Us
Services
Shipping & Returns
Low Price Guarantee
Product Categories
Breastpumps
Breastpump Accessories and Parts
Feeding devices
Nursing Accessories
Rentals
Breastfeeding Help
Breastfeeding Help On
Help for Flat or Inverted Nipples!!
Help for Nursing Moms
Breastfeeding Info
Why is Breastfeeding So Important?
101 Benefits of Breastfeeding
What do the Scriptures Say About Breastfeeding?
Breastfeeding: It's Every Woman's Right
Mothering From The Heart
Promote Your Page Too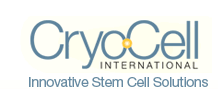 Instructions for the MILK SAVERS Compare to Milkies
Unlike Milkies Breast Milk Savers, these breastmilk savers have stabilizer feet to allow the container to safely be placed on a nearby table until you are ready to pour up the breastmilk.
Click Here to Order BreastMilk Savers
like Milkies
– instructions for Use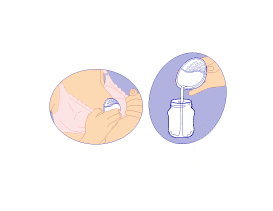 Contents
2 Ventilated Breast Shells, 2 Breast Milk Saver Shells (NO HOLES) and 2 Ultrasoft Backing Cushions
A. Ventilated Shells - to protect sore or cracked nipples
B. Breast Milk Saver Shells - to collect leaking breast milk
C. Feet - for stability
D. Pouring spout - for accurate pouring
The Avent Breast Milk Saver Shells are worn inside the bra to help you overcome some common problems you may encounter during breastfeeding.
While this product may allow you to go through less breast pads, it shouldn't be used all the time, especially if your nipples are staying wet in the pooled Breastmilk. These should be thoroughly sanitized before use just as your storage containers when saving the milk, and it needs to be poured up soon after collected.
Milkies Breastmilk Savers do not come in a twin pack like these Breast Milk Savers
Top

To collect breast milk for later use
Sterilize the Breast Milk Saver Shells (no holes) and the silicone Backing Cushions before the first use. Boiling for at least 10 minutes or using the Micro-Steam Bags will work very well.
Attach the Ultrasoft Avent patented Backing Cushions to the Breast Milk Saver Shells. Before latching baby onto the breast or Single pumping, slip an assembled Breast Milk Saver Shell inside your bra on the opposite side to collect any leaking milk. Only milk collected while nursing or expressing should be stored for later use.
Once the spraying milk has stopped and the baby has finished nursing on the first side, remove the Shell and place on a nearby table and insert the second clean Shell into the other side to catch more milk during the next let down.
Pour the milk from the Shells into another container for storage. Wash the Shells and have them ready for the next nursing session.
Unlike the Milkies Breast Milk Savers, these Breast Milk Savers will not distort your bra shape.
To protect sore or cracked nipples and help relieve engorgement
• Attach the Ultrasoft Backing Avent patented Cushions to the Ventilated Shells and slip them inside your bra. The soft cushions will mould comfortably to the shape of your breasts and the domed shells protect your sore or cracked nipples from chafing. The ventilation holes allow the air to circulate.
• The Ventilated Shells can also be used to help relieve engorgement. They exert a gentle pressure around the areola and induce a slow leaking of your milk. DO NOT feed this milk to your baby, as milk collected over a long period of time may become contaminated.
• To empty the shell, carefully remove the silicone Backing Cushion and pour the breast milk into a sterilized bottle or pre-sterilized bottle bag. Place in a fridge or freezer as soon as possible after collection. The breast milk can be stored for up to 24 hours in the fridge or 3 months in the freezer.
• Wash all items thoroughly after use.
NB: It is recommended not to wear breast shells for longer than 40 minutes at a time as they may cause undue pressure on the milk ducts.
Unlike Milkies Breast Milk Savers, These Breastmilk Savers have a pour spout for easy transferring into Collection Containers.


Questions? Contact Mothering From The Heart...
Marsha@MotheringfromtheHeart.com


Prices on all products are as low as possible and also will include help from a trained professional. Personal emails or phone calls will always be handled by a professional lactation consultant when items are purchased with Mothering From The Heart.
Returns
All items sold with MFTH are personal care items, so if opened or used, they cannot be returned, only items in resellable condition can be returned and no returns after 30 days. Returns subject to a 10 % restocking fee plus actual shipping charges. Please contact Mothering From The Heart before sending any returns for approval.

Warranty

Contact the manufacturer directly for defective products. Breastpumps are covered by the manufacturers warranty and they will vary according to which product is purchased. Any defective products also need to be reported to us!


For questions, contact Marsha Bearden at marsha@motheringfromtheheart.com.

Alternative Order Methods
Mail Order Form Click Here
Call Your Order In - We do take credit card orders by phone. MC, Visa, or Discovery Cards Accepted. Call your order (256) 528-7953