Navigation
Home
Product Catalog
Contact
About Us
Services
Shipping & Returns
Low Price Guarantee
Product Categories
Breastpumps
Breastpump Accessories and Parts
Feeding devices
Nursing Accessories
Rentals
Breastfeeding Help
Breastfeeding Help On
Help for Flat or Inverted Nipples!!
Help for Nursing Moms
Breastfeeding Info
Why is Breastfeeding So Important?
101 Benefits of Breastfeeding
What do the Scriptures Say About Breastfeeding?
Breastfeeding: It's Every Woman's Right
Mothering From The Heart
Promote Your Page Too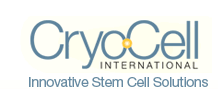 Order Avent Niplette Twin Pack
Treatment for Inverted Nipples or Flat Nipples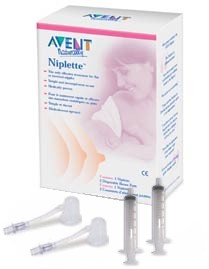 Included with order:
Free unit dose sample of nipple ointment which helps the Avent Niplette to stay on and product support from an RN and Lactation Consultant.

Retail Price: $60.00
Our price: $52.00 (Fast shipping! Product will ship out the day the order is placed if received by 4pm EST)
Low cost shipping: only $5.35 regardless the size of your order!

Click here to order using Standard Shipping for USA and International
If ordering the Niplette outside the USA
, the shipping price is the same as in the US in USD and will ship Airmail in discreet packaging. If you would like this to ship Express mail, please see links below for price difference and ordering. Express shipping will allow for tracking of the package inside Canada and Mexico. Some countries may not use our tracking system.

Please click here to read more on International shipping.

Check your cost in USD with this Currency converter
Need this sent Express Mail? See options for Express Mail for the Niplette below:
This is a Twin Pack, so only order a quantity of one to treat both nipples.
The Avent Niplette is a non-invasive device developed for the permanent correction of flat or inverted nipples. The kit contains 2 thimble shaped molds with valve components, two plastic syringes to be used as a suction device to treat both nipples. The Avent Niplette is worn for eight hours a day and keeps constant suction on the nipple to keep it protruded. This device is the most aggressive treatment available for flat or inverted nipples, and is much more effective than Breast Shells for inverted nipples. (May be used through the seventh month of pregnancy under the consultation of your doctor.) It can't be used for permanent correction while lactating because the milk produced during lactation will nullify the seal and effectiveness of the Philips Avent Niplette, but it can be used for a few minutes before latching the baby on to help draw out the nipple. If you are currently pregnant, please inform your obstetrician that you are using the device. The use of the Niplette should not exceed three months, unless after that time, it is only used occasionally to keep the results
.

Discreet Packaging- This item is always shipped discreetly and the company name will not be on the shipping label. If you order outside the US, we put 'Philips product' or 'Beauty Product' on the customs label.

Click here: Helpful suggestions for using the device for treament of an inverted nipple
More Info on the Avent Niplette for Inverted Nipples

Instructions on the use of the Avent Niplette

Click here: Helpful suggestions using the Avent Niplette
EXPRESS MAIL SERVICE ORDERING OF THE AVENT NIPLETTE

Click here for Niplette with Express Shipping USA ONLY $52.00 +29.00
Click here for Niplette with Express Shipping INTERNATIONAL ONLY $52.00 +40.00
Express shipping charges apply to ordering only the Niplette / Shells and/or ointment. If more is ordered, the weight can increase the shipping expense.

Order Avent Niplette for inverted nipples using Standard Shipping for US or International

$52.00
More Info on the Avent Niplette for Inverted Nipples

Instructions on the use of the Avent Niplette

Click here: Helpful suggestions using the Avent Niplette
*Paypal accepts check payment but the products will not be shipped until the check has cleared the bank.
For questions,
Contact us
Prices on all products are as low as possible and also will include help from a trained professional. Personal emails or phone calls will always be handled by a professional lactation consultant when items are purchased with Mothering From The Heart.
Returns
All items sold with MFTH are personal care items, so if opened or used, they cannot be returned, only items in resalable condition can be returned and no returns after 30 days. Returns subject to a 10 % restocking fee plus actual shipping charges. Please contact Mothering From The Heart before sending any returns for approval.
Warranty
Contact the manufacturer directly for defective products. Breastpumps are covered by the manufacturers warranty and they will vary according to which product is purchased. Any defective products also need to be reported to us!
For questions, Contact us

Alternative Order Methods
Mail Order Form Click Here
Call Your Order In - AMEX, MC, Visa, or Discovery Cards Accepted. Phone your order to: (256) 557-5144


Inverted nipples