Navigation
Home
Product Catalog
Contact
About Us
Services
Shipping & Returns
Low Price Guarantee
Product Categories
Breastpumps
Breastpump Accessories and Parts
Feeding devices
Nursing Accessories
Rentals
Breastfeeding Help
Breastfeeding Help On
Help for Flat or Inverted Nipples!!
Help for Nursing Moms
Breastfeeding Info
Why is Breastfeeding So Important?
101 Benefits of Breastfeeding
What do the Scriptures Say About Breastfeeding?
Breastfeeding: It's Every Woman's Right
Mothering From The Heart
Promote Your Page Too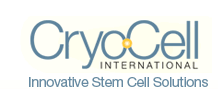 Medela SpecialNeeds Regular Teats

Order the Medela Regular size SpecialNeeds teat. If ordering quantities for 4 or more, please phone in the order for a discount. These are new replacement parts only and do not come sterile. Please sanitize before use. Once a day sterilizing is recommended for the teat and this can be done easily and quickly with Medela's Micro-Steam sterilizing bags in only three minutes in the microwave oven. These parts are not eligible for returns because they do not come prepackaged.

$17.00 (Fast shipping! Product will ship out the day the order is placed if received early enough.)